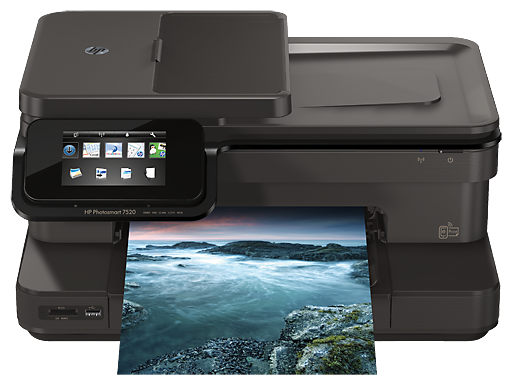 Choosing a suitable printer to meet your needs can be difficult, since the number of options available is quite daunting. There are many different brands, models, printer types, budget ranges and specifications to consider. You can spend anything from $40 to $1000 or even a lot more on a printer. To get a better idea of what you need, consider the following tips and read customer reviews before spending any money.
Budget
The cheapest printers for home use can be found for as little as $40, although you won't get very much for your money. Nonetheless, if all you want is something for the most basic tasks, a budget printer may be just what you are looking for. On the other hand, if you want something that is reliable, is cheap to run and can handle large amounts of work in either the office or the workplace, you'll likely be looking at spending anything upwards of $200. Before anything else, consider what you can afford to spend on a printer.
Compatibility
Most printers are designed to work with both Windows and Macintosh computers but, if you use a less common operating system such as any Linux-based one, compatibility may be a concern. While some printers may claim that they only support Windows or Macintosh in the specifications, there may still be third party drivers available for other operating systems. Be sure to find out before purchasing a printer.
Printer Types
Most printers for home and office use as well as affordable photo printers fall into the inkjet category. Almost all of the cheapest printers use inkjet technology. Inkjet printers vary enormously in quality, speed and reliability, although they rarely make for the very best quality printouts. Laser printers are ideal in the office and any other application where printing a large amount of text in high quality is the priority. Color laser printers costs a great deal more and, again, they are best suited for office-type work such as letters, forms and presentations. Dot matrix printers are the third most common type, although they are rarely used these days in either the home or the office due to poor print quality. Make sure to print a test page at the store before you choose what type of printer.
 Ink Consumption
Printer ink is often horribly expensive, particularly if you buy ink manufactured by the same company that makes the printer. While there are perfectly adequate compatible cartridges available for most printers at a fraction of the price, using them will also void your warranty. Bizarrely, in some cases with budget printers, purchasing both black and colour cartridges can be even more expensive than buying a new computer! Read customer reviews to find out about ink consumption of a particular model. Do not rely on what the manufacturer says in their specifications.
Specifications
The most basic printers hold little paper, have a low resolution and are often slow. Mid-range inkjet printers for either home or office use typically cost between $70 and $120 and you can generally expect them to provide photo-quality printing, borderless printing, USB connectivity and possibly some extras such as wireless compatibility, an SD card reader and, more often than not these days, a flatbed scanner allowing you to use your printer as a scanner and copier as well.